平面设计 → 平面专题 → 正文
视觉同盟·2008中国设计企业家高峰论坛Smart papers董事长Timothy E. Needham演讲
作者: vincent 来源: 视觉同盟 时间: 2008年3月20日

下午 6:15——6:20,Smart papers 董事长Timothy E. Needham演讲。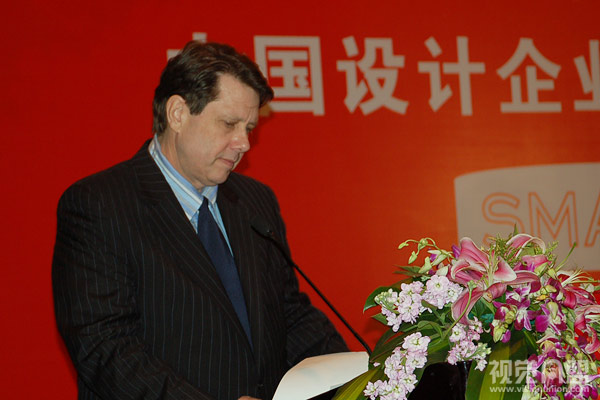 Smart papers董事长Timothy E. Needham发表演讲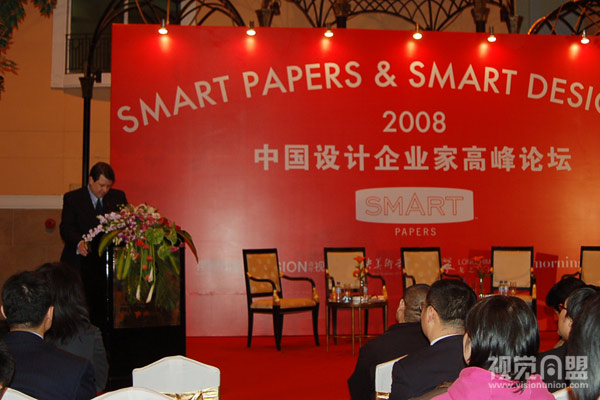 Smart papers董事长Timothy E. Needham发表演讲
演讲内容(英文):
Good afternoon fellow designers, NI MEN HOW!! Thank you for attending the 1st annual SMART Papers & SMART Designers Summit in Beijing, China.
I am honored that all of you have come to our event. I am Timothy Needham, the Chairman and one of the Founders of SMART Papers.
30 years ago when I was in Design School in Southern California, changes seemed to take a long time to happen ---- almost in slow motion --- information came slowly, but today it feels fast and is fast.
As the world famous environmentalist and designer John Muir said: "When one tugs at a single thing in nature, he finds it attached to the rest of the world."
For most of us who are attending this event globalization will be the biggest story of our lives, our family's lives and our business lives --- politics and cultures will be shaped and molded by rapid globalization and combine with China growth engine – change today is approaching light speed.
Our vision is that our Summit will lead to a better understanding of the different cultures of the world in these critical times of globalization.
Art and media is the most vital of today's universal languages. It takes us into and beyond the trappings of culture, religion, gender, race, and society and allows for the collective awareness of individual expressionism. Your art --- your media enables us to share universal images, thus becoming a vehicle for the unification of culture and lives around the world.
SMART Paper successful design strategy has achieves cutting edge success through our relationship with designers and our mutual passion for achieving wonderful images.
All of SMART Papers design-related activities are based on our values for creating stunning environmental friendly printing papers and understanding the desires of our customers and their love for beautiful papers.
Today's designer plays a critical role in harmonizing human needs — this requires designers to often broaden their conception vision. They must predict emerging treads and needs, design new worlds and lifestyle concepts.
Often on purpose --- great design remains largely unseen but it is inutility felt by the consumers. This means that designers are always one step ahead and are already working on products and vision for the future by understanding customers and market trends -- thus creating visual enlightenment for consumers.
SMART Papers is looking to help you create wonderful images with our beautiful paper --- the perfect canvas for creating your imagination on paper.
Once again, thank you for taking your time to join and explore the future with us. I hope to share many upcoming SMART events with you.
Thank you!
(责任编辑: vincent )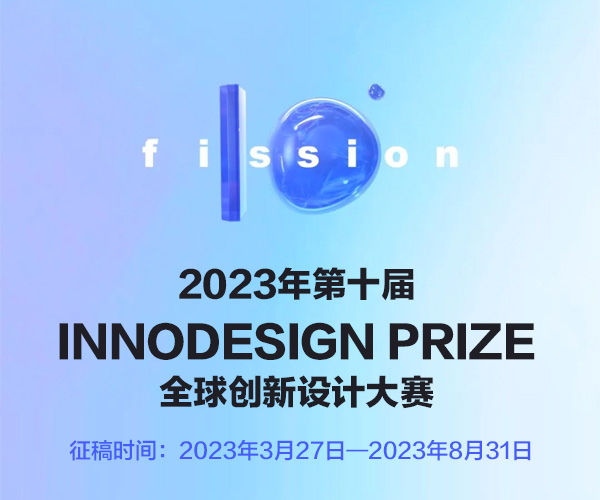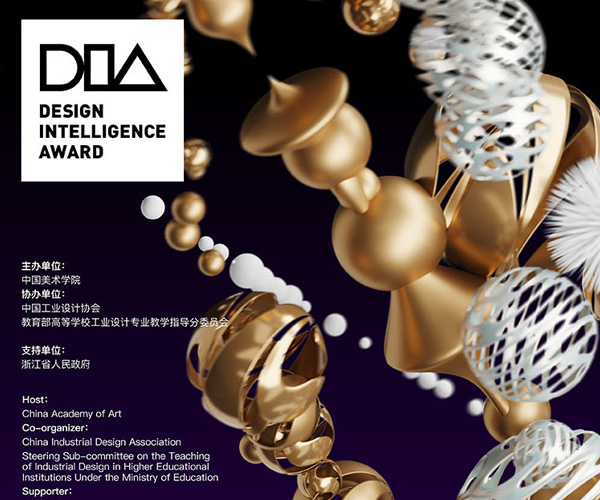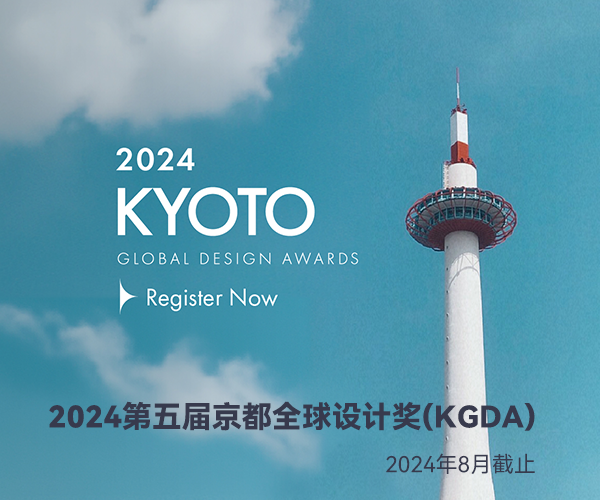 欢迎关注视觉同盟微信公众号:
微信公众平台:搜索"vudn2004"或扫描下面二维码: